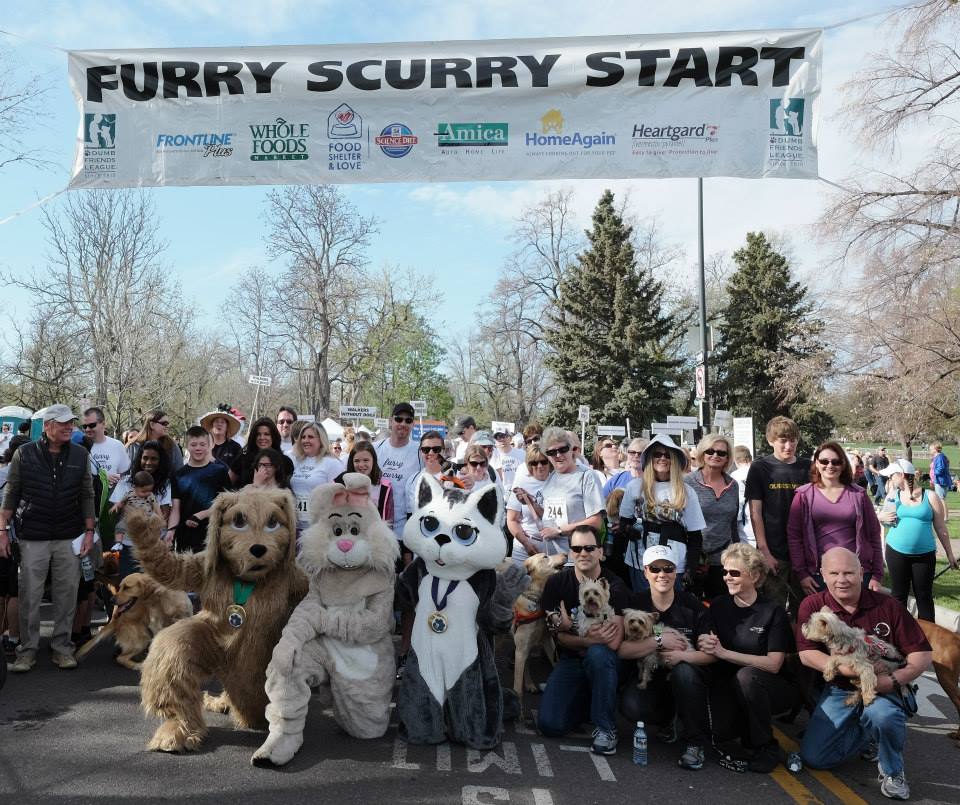 The 2014 Furry Scurry was at Washington Park this past, Saturday, May 3. The Tipton Law Firm/Water 2 Wine by InVINtions Team came out to the event this year with an even larger team than last year's record setting group. To date, the team is 121 members strong, and has raised over $35,000.00 for the Dumb Friends' League. Fundraising continues through May 29, so if you have not already donated, please consider a donation to the Tipton Law Firm/Water 2 Wine by InVINtions Team in support of the League.
This year's team included too many patrons of the winery and the law firm to name them all, and each and every one of them made a unique and very needed contribution to support the League. Team building and fundraising efforts start earlier and earlier each year, and for the 2014 Scurry the team started rallying in December. The continues to be exponential; from 33 members, and $8,000.00 raised in 2009 to 121 members and over $35,000.00 raised in 2014. Water 2 Wine by InVINtions owner Marcus Tipton said of this year's team, "you could really 'feel' the momentum this year; it seemed like every day someone new was joining the team and contributing to the cause!"
This year was the second year of the team's on-line silent auction, and it was even more successful than last year raising nearly $8,500.00.